Funis is a contemporary circus project in the context of contemporary circus, visual art and performance art, to view a space through movement in an installation made with ropes, strings and lines. The aim of the project is to create a performance with a visual universe that gives the audience the freedom of seeing not only the performer but also the space surrounding them both.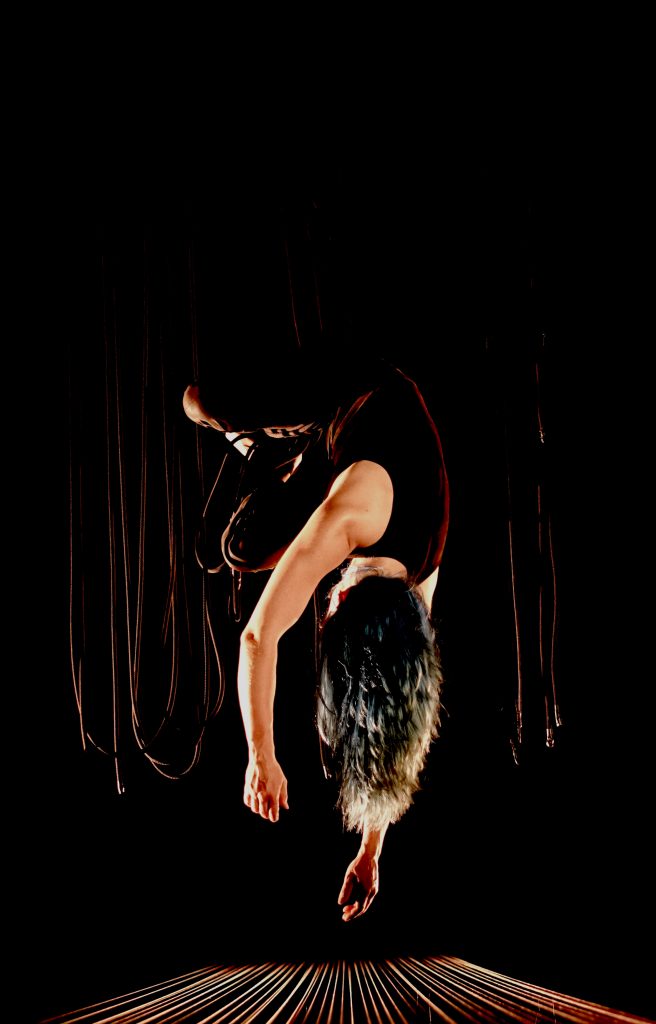 The process of the piece started with experimenting on different string- line- and rope riggings both technically and by movement research:
What can be done with a thick tangle of ropes hanging from the ceiling?
If a lot of strings are tightened across the space, is it possible to move on them? How to work with ropes that fall from the ceilings when pulled? How do the strings tightened and hanging in the space affect on the lighting, creating shadows yet scorching the strings?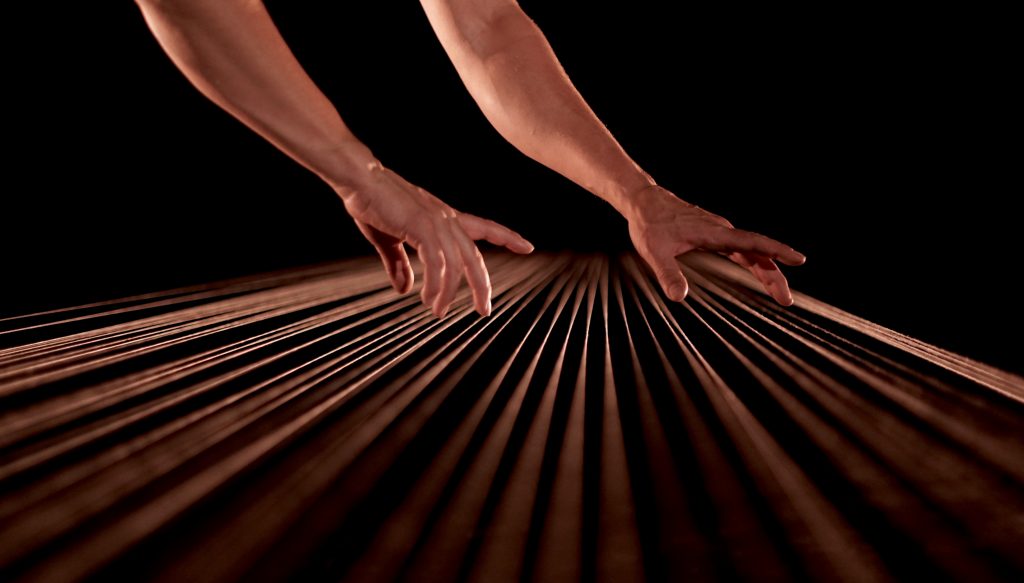 The goal of the creative process considering the set-up is to sort out, which materials and solutions enable the aerial movement, which are visually most effective without the performer moving in or on them and finally, which of them can be combined together to form an impressive performance that is visually and technically designed and finalised.


Concept/Performer
Salla Hakanpää
Design
Salla Salin – Set
Anssi Ruotanen – Lights
Joonas Pehrsson – Sound
We are looking for
– Creative residencies
– Production support
– Funding
– A collaborative partner for the premiere (2018/19)
– Pre-bookings
In co-operation
Cirko – Center for New Circus, Helsinki
La Grainerie, Toulouse
Financial support
Arts Promotion Centre Finland
Alfred Kordelin foundation
Production